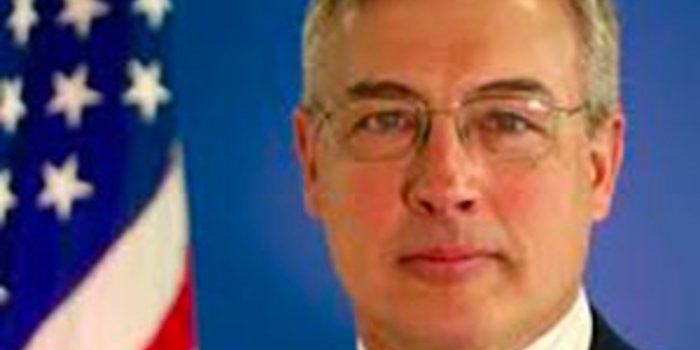 Lawrence Hale
Deputy Assistant Commissioner for Category Management, US General Services Administration (GSA)
Biography
Lawrence Hale is the Deputy Assistant Commissioner for Category Management within the Office of Information Technology Category (ITC) in GSA's Federal Acquisition Service (FAS). The Federal Acquisition Service provides buying platforms and acquisition services to Federal, State, and Local governments for a broad range of items from office supplies to motor vehicles to information technology and telecommunications products and services.
As an organization within FAS, ITC provides access to a wide range of commercial and custom IT products, services, and solutions. In this role, Mr. Hale provides executive leadership over a broad portfolio that customer agencies use to buy nearly $34 billion in IT products and services. These solutions include the Government-wide Acquisition Contracts (GWACs): Alliant 2, VETS 2, and 8(a) STARS III. His portfolio also includes the IT Multiple Award Schedule, Enterprise Infrastructure Solutions (EIS) and the USAccess shared services program. Larry's guidance and oversight of the category teams ensure that GSA continues to play a critical role in the Administration's IT modernization efforts to drive a more efficient and effective government for the American people.
Mr. Hale has held several diverse positions within ITC:
● Acting Director, IT Services subcategory
● Director, IT Security subcategory, and
● Director, Customer Engagement Division.
Mr. Hale was Chief Information Security Officer of Affiliated Computer Services, a Fortune 500 Information Technology company. Previously, he led the transition of the Federal Computer Incident Response Center, (FedCIRC) from GSA into DHS, where he served as Deputy Director of the National Cyber Security Division; Computer Emergency Readiness Team (US-CERT). In January 1999, Mr. Hale was the first military officer assigned to the National Infrastructure Protection Center (NIPC). He retired from the U.S. Navy as a commander in 2001. He has master's degrees in National Security and Strategic Studies from the Naval War College, and in Aeronautical Science from Embry-Riddle Aeronautical University. He is a Federal Computer Week, Federal 100 Award winner, a winner of the Association for Federal Information Resource Management (AFFIRM) 2016 Leadership Award, and was awarded the 2020 GSA Administrator's Award for Excellence in Performance.
All sessions by Lawrence Hale